In 2004, when I started Steel in the Air, Inc., I believed there was an opportunity to assist landowners with making informed decisions about cell tower leases.   From my previous work on the carrier side, I knew that there was a large gap in the knowledge between landowners and the wireless service providers and tower companies.   However, I wasn't sure that there would be enough business to support my family (which has grown since that time by 2).  Ten years later, with eight employees, and an increasing number of inquiries and new clients each week, I have to laugh at such fears.
Empowering leaseholders by leveling the playing field

Since 2004, we have assisted over 3,000 clients, reviewed over 8,500 cellular leases, tracked 285,000 cell sites, brokered $800 million in tower sales and received over 250 glowing testimonials.   But what we consider to be our crowning achievements involve making a difference in the lives of individuals and helping communities to prosper.   Whether we are helping a widow who needed someone to step in to assist with the management of a tower her husband had built, to helping clients sell leases quickly to fund surgeries or retirement plans, we have thoroughly enjoyed working with our clients to help make their lives better in our own small way.   We have worked with the Armed Services, federal agencies, and various cities and counties both large and small across the US.  We have assisted clients who own hundreds of thousands of acres of timber to individual clients who own a single acre.   We have worked with large amusement parks and international airports.
We have had the distinct pleasure of working with wonderful people in every state of the US and in Canada, Mexico, and the Caribbean.  We know many of our client's stories and many of them know ours.  We have learned more about this industry helping other people than we ever learned working for it – both the good and the bad.
In our small way, we've helped shape the way that tower companies and wireless carriers do business.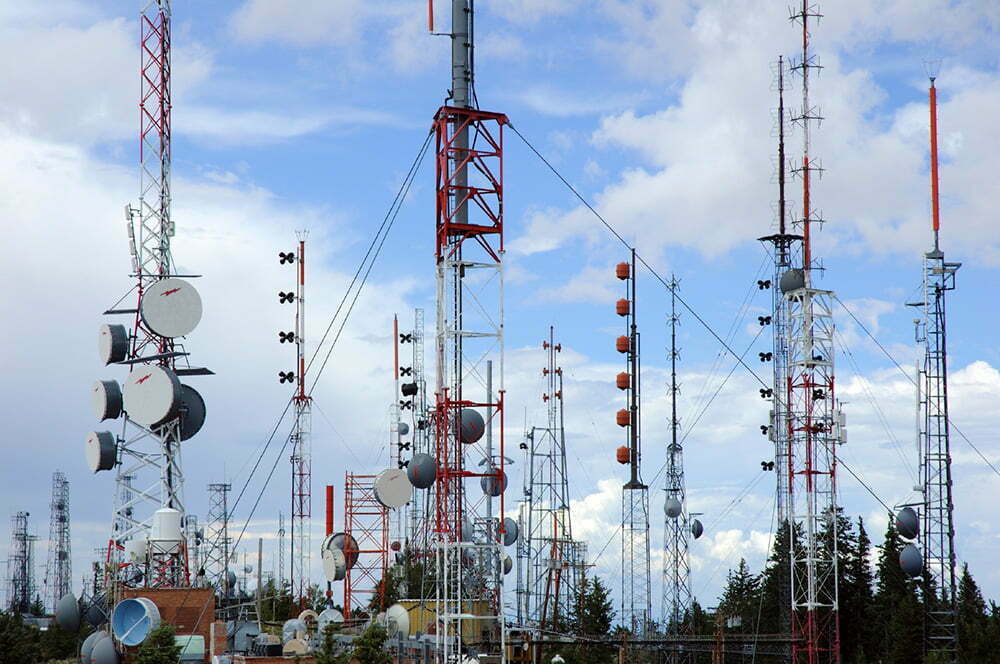 Now for the boasting.  Since Steel in the Air came on the scene ten years ago, several other lease consultant companies have followed suit, attempting to establish themselves in the niche SITA was originally created to fulfill.  To be blunt, Steel in the Air was the first of its kind on a national basis.  We wanted to empower leaseholders in negotiations against wireless carriers and tower companies and it has proven to be a fruitful endeavor for our clients, as well as for us.  We like to tell our clients that we're not in the business of creating value, but we can certainly help you realize the real value of what you already have.
As a result, Landowners now have better information and better access to capable assistance with negotiating leases than at any point in history.   While we can't take all the credit for this, we have to believe we were a big part of it.
Honesty, Fairness and Proficiency
SITA's core values are integral to the way we do business.  We want our clients to achieve peace of mind today and well into the future and are committed to providing our clients with data and analysis to help them achieve the security of good decision making.  We also want to illuminate specific industry practices that we believe are questionable.
For example, when the Lease Buyout firms first came onto the scene, we brought high-level attention to some of their questionable sales tactics.  We've not only informed their corporate management, but have also published the information on our website, making it available to leaseholders, municipalities, and appraisers alike.  Our efforts have resulted in the reform of sales practices by some of the Lease Buyout firms and have helped inform landowners to watch for those practices in those firms that still rely upon such tactics.
When the Lease Optimization firms started scaring landowners by coercing them to reduce rents under threat of termination, we immediately began advising our clients that they didn't need to feel rushed into taking action.   And we explained the situation, not only for our existing clients, but for anyone who contacted us.  In many cases, anxious landowners didn't need our services at all, in which case we would bring them up to date, assuage their fears, inform them of their rights and send them on their way – at no charge.
When the Wireless Carriers began sending out "consent letters" to landowners requesting consent to do maintenance work (when, in fact, they were performing significant equipment modifications and upgrades), we advised our clients (and the visitors to our website) that they should know more before signing – and in some cases might be eligible for compensation.
We believe firmly in honesty, in fairness, and in proficiency.   It is those values that we expect from ourselves and from the Industry Players.
We Owe You Our Gratitude.
In each of the last 10 years, Steel in the Air has grown.  We have great people working for us and we get to work with wonderful clients and talk to new potential clients daily.  We enjoy what we do and we enjoy what we have been able to accomplish for our clients.  We are tremendously fortunate to have the opportunity to make a difference in the lives we touch, and are thankful to the clients we have served who in most cases were willing to trust a voice on a telephone and a website.  We are ecstatic that so many of you have taken the time to write us and provide Testimonials about our services.  We are also thankful for the small number of you who didn't find much value in our services.  Your feedback has helped us improve our performance.
Thank you for helping us reach 10 years.  Based upon the number of repeat clients and referrals we receive, I'm looking forward to writing the 20 year anniversary newsletter already.